What is Supercritical Steam. Supercritical steam is actually supercritical water, because at supercritical pressures fluid is considered as a single-phase substance. Thermal Engineering
What is Supercritical Steam
Supercritical "steam" is actually supercritical water, because at supercritical pressures fluid is considered as a single-phase substance. However, this term is widely (and incorrectly) used in the literature in relation to supercritical "steam" generators and turbines.
See also: Supercritical Water
Supercritical Water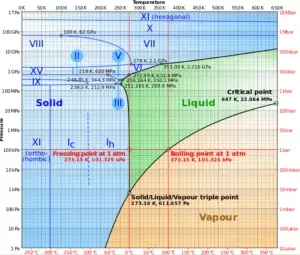 At pressure, that is higher than the critical pressure,  water is in special state, that is known as supercritical fluid state. A supercritical fluid is a fluid that is at pressures higher than its thermodynamic critical values. At the critical and supercritical pressures a fluid is considered as a single-phase substance in spite of the fact that all thermophysical properties undergo significant changes within the critical and pseudocritical regions.
See also: Critical Point of Water
We hope, this article, Supercritical Steam, helps you. If so, give us a like in the sidebar. Main purpose of this website is to help the public to learn some interesting and important information about thermal engineering.