Isobaric Curve – Isobar – pV Diagram. On a p-V diagram, the process occurs along a horizontal line (called an isobar) that has the equation p = constant
Isobaric Process
An isobaric process is a thermodynamic process, in which the pressure of the system remains constant (p = const). The heat transfer into or out of the system does work, but also changes the internal energy of the system.
On a p-V diagram, the process occurs along a horizontal line (called an isobar) that has the equation p = constant.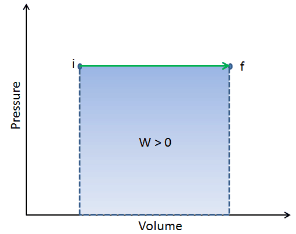 We hope, this article, Isobaric Curve – Isobar – pV Diagram, helps you. If so, give us a like in the sidebar. Main purpose of this website is to help the public to learn some interesting and important information about thermal engineering.