For condensation, latent heat effects associated with the phase change are significant, similarly as for boiling, but in reverse. Latent Heat of Condensation – Enthalpy of Condensation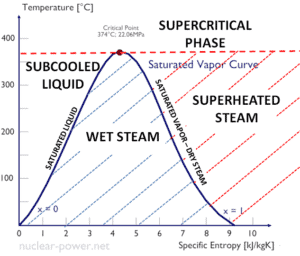 For
condensation,
latent heat effects associated with the phase change are significant, similarly as for boiling, but in reverse. Note that the
enthalpy of condensation
(or
heat of condensation
) is by definition equal to the enthalpy of vaporization with the opposite sign. Latent heat is the amount of heat added to or removed from a substance to produce a change in phase. During vaporisation, this energy breaks down the intermolecular attractive forces, and also must provide the energy necessary to expand the gas (the
pΔV work
).  When latent heat is added or removed, no temperature change occurs. The enthalpy of vaporization is a function of the pressure at which that transformation takes place.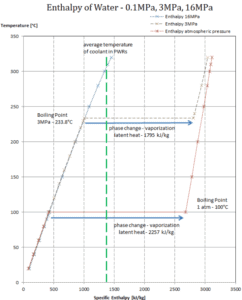 Latent heat of condensation – water at 0.1 MPa (atmospheric pressure)
hlg = – 2257 kJ/kg
Latent heat of condensation – water at 3 MPa
hlg = – 1795 kJ/kg
Latent heat of condensation – water at 16 MPa (pressure inside a pressurizer)
hlg = – 931 kJ/kg
The heat of condensation diminishes with increasing pressure, while the boiling point increases. It vanishes completely at a certain point called the critical point. Above the critical point, the liquid and vapor phases are indistinguishable, and the substance is called a supercritical fluid.
The heat of condensation is the heat released to completely condendse a unit of saturated vapor and it equal to – hlg =hl – hg.
The heat that is necessary to melt (or freeze) a unit mass at the substance at constant pressure is the heat of fusion and is equal to hsl = hl − hs, where hs is the enthalpy of saturated solid and hl is the enthalpy of saturated liquid.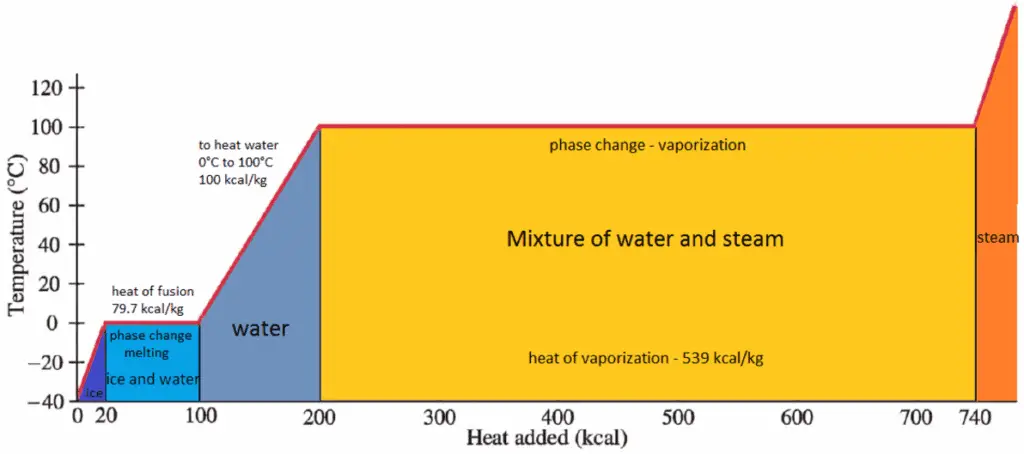 We hope, this article, Latent Heat of Condensation – Enthalpy of Condensation, helps you. If so, give us a like in the sidebar. Main purpose of this website is to help the public to learn some interesting and important information about thermal engineering.