According to relativistic relationship, an acceleration of a proton beam to 5.7 GeV requires energies that are in the order different. Thermal Engineering
Example: Proton's kinetic energy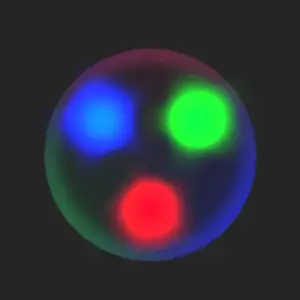 A proton (m = 1.67 x 10-27 kg) travels at a speed v = 0.9900c = 2.968 x 108m/s. What is its kinetic energy?
According to a classical calculation, which is not correct, we would obtain:
K = 1/2mv2 = ½ x (1.67 x 10-27 kg) x (2.968 x 108m/s)2 = 7.355 x 10-11 J
With relativistic correction the relativistic kinetic energy is equal to:
K = (ɣ – 1)mc2
where the Lorentz factor
ɣ = 7.089
therefore
K = 6.089 x (1.67 x 10-27 kg) x (2.9979 x 108m/s)2 = 9.139 x 10-10 J = 5.701 GeV
This is about 12 times higher energy as in the classical calculation. According to this relationship, an acceleration of a proton beam to 5.7 GeV requires energies that are in the order different.
We hope, this article, Proton's kinetic energy, helps you. If so, give us a like in the sidebar. Main purpose of this website is to help the public to learn some interesting and important information about thermal engineering.